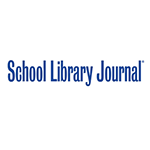 School Library Journal Review calls Sled Dog Dachshund "A Winning Storytime Offering"
School Library Journal reviewed Sled Dog Dachshund and gave the book a glowing review: "Perfect for one-on-one shares or as a winning story time that will hold young listeners' attention until the last page."
Given that School Library Journal and other trade publications receive thousands of books per year to review, we were especially gratified to be included in the SLJ Spotlight Every Dog Has His Day. Reviews in SLJ are helpful for librarians and information specialists who work with teens.
"A dachshund convinced he can help a team of huskies win a big race is sure to bring chuckles but there's also something wonderfully inspiration about believing you can and working with friends to succeed," said Linda Purpura, Publisher, Minted Prose, LLC. "This book perfectly fits with our company themes of wonder, adventure, dream. And we're very happy SLJ enjoyed the story."
The reviewer also said, "illustrated with vibrant scenes depicting the snowy action, this title is sure to inspire little ones with the idea that sometimes enthusiasm and courage can be as important as size."
Sled Dog Dachshund is the second Traitor Dachshund book to be reviewed by School Library Journal. A Dachshund's Wish was the first in 2006.